Introduction
WeightMath Premium Weight Loss Formula
WeightMath Advanced Weight Loss Formula is a USA-made product manufactured in an FDA-certified facility. We believe in our process and stand behind our product's quality and safety with high-quality sourced over 20 clinically proven active ingredients.
Afterave Essentials
THE BENEFITS – A BIG PROMISE
Powerful weight loss support and overall body performance

Improves belly bloat and helps rapid colon cleanse

Supports immune system, and overall body performance

Metabolism booster for energy, trimming, and flatter stomach

Scientifically formulated,
100% Drug-Free
Protects digestion, gut, and probiotic function
Meet our supplement Facts
Ingredients
Weight Math+ Essential Vitamins
All Natural
☑️

Ephedra-Free Thermogenic Formula
☑️

Zero Carbohydrates, Zero Calories, Zero Sugar
☑️

High-Quality Sourced Ingredients
☑️

Effective for Women and Men

Pyridoxine
Pyridoxine benefits the central nervous system and metabolism. It turns food into energy and helps to create neurotransmitters, such as serotonin and dopamine.


Iodine
Iodine deficiency prevents hair follicles from regenerating. It can reduce hair loss, promote thyroid health, improve cognitive function, and treat infections.

Chromium
Chromium is a mineral that plays a role in the metabolism of nutrients through its impact on the hormone insulin, which reduces hunger and cravings to help weight loss.

Powered by Proprietary Blends and Potent Extracts

Guarana, Natural Caffeine
Guarana is a Brazilian plant rich in antioxidants that help reduce fatigue and focus and improve mood, learning, and memory. It may boost heart health and provide pain relief. Guarana contains caffeine, which may aid weight loss by boosting metabolism.
Yerba mate is a tea made from dried leaves and twigs and is an antioxidant powerhouse that can help increase energy levels, boost mental focus, body's reliance on fat for fuel during exercise. It also improves muscle contractions and reduces fatigue.
Cocoa has been known to boost metabolism, help the body metabolize fat better, and may improve digestion due to its anti-inflammatory action on the gut. It boosts heart health, fights stress, and improves mood, which may directly impact weight loss.

Green Tea Leaf contains antioxidants and bioactive substances like caffeine, which have powerful effects on metabolism. Green tea compounds increase hormones and boost metabolism and energy, helping burn more calories daily.

Garcinia cambogia contains high amounts of HCA, linked to weight loss benefits. It may suppress appetite, blocks the production of new fats in the body, and has been shown to lower cholesterol levels and blood triglycerides in overweight people.

Chitosan is a fibrous compound derived from the shells of crustaceans such as shrimp, lobsters, and crabs. It can be a great addition to a weight loss diet which prevents the body from absorbing fat by trapping it in stool and is effective at lowering cholesterol levels.

Banaba or Lagerstroemia speciosa, a tree containing over 40 bioactive, may help control blood sugar levels. It's an antioxidant compound that counteracts the harmful effects of free radicals and may offer anti-obesity benefits and reduce heart disease risk factors.

Pyruvate is produced by glycolysis, a process in which carbohydrates are broken down to create energy and promote weight loss by boosting fat breakdown in the body. It also protects vision, supports exercise performance, and has immune-boosting effects.

Forskolin aids in weight loss by helping create enzymes called lipase and adenylate cyclase. It may reduce fat without affecting lean muscle mass. It also helps to reduce fasting blood insulin levels, and insulin resistance lowers high blood pressure.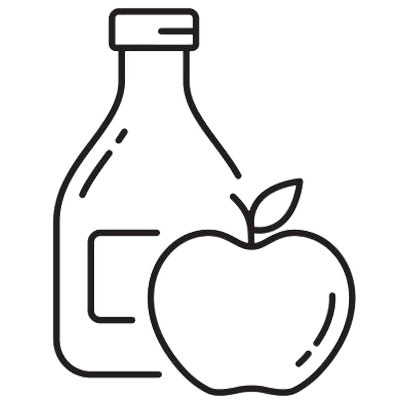 Apple cider vinegar is made in a two-step fermentation process. Acetic acid is the vinegar's main active component. ACV reduces fat storage, burns fat, improves metabolism, suppresses appetite, decreases insulin levels, and may lower blood sugar levels.

Grapefruit is low in calories and provides a significant amount of fiber, vitamins, minerals, and antioxidants. It may benefit the immune system and weight loss. Its fiber and water content can promote fullness and reduce calorie intake.

Willow bark from the white willow tree is a rich blend of antioxidants and organic compounds. It promotes weight loss, relieves pain, reduces fever, eases menstruation, soothes stomach disorders, helps eliminate migraines, and aids skin health.

Uva-ursi is a small evergreen herb with needle-like leaves and yellowish-green berries. It effectively supports weight loss, improves gut health, aids eye health, is helpful for urinary tract health when the stomach absorbs it, and promotes skin and hair care.

Juniper berries are high in vitamin C, flavonoid antioxidants, monoterpenes, and coumarins, all of which may offer various health benefits. It promotes heart health and contains essential oils and flavonoids that offer antioxidant and anti-inflammatory effects.
Buchu is a plant from South Africa. It increases the water flow through the kidneys, which helps detox these important organs. It also promotes bladder health and water retention. Buchu aids digestive, gut, and probiotic functions and helps blood circulation.

Cayenne pepper is a natural herb that may help you lose weight. The main ingredient in cayenne pepper is capsaicin. Adding capsaicin to a diet can suppress appetite, helps burn more calories, increases metabolism, and helps the body convert nutrients into energy.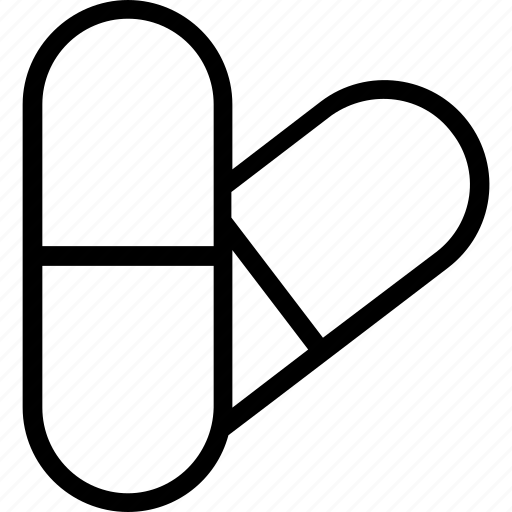 One tablet taken 1 to 2 times daily, preferably with meals or as directed by a healthcare professional. For best results, take one tablet in the morning and one tablet early afternoon. This product should be used in conjunction with a sensible diet and exercise program.
WARNING: This product contains 100 mg of caffeine per serving (equivalent to approximately 1 cup of coffee).
CAUTION: Do not exceed recommended dose. Avoid taking this product in conjunction with other dietary supplements which contain high levels of elemental chromium. This product is not intended for pregnant or nursing mothers, children under the age of 18, or individuals taking prescription drugs. Discontinue use immediately if nausea, sleeplessness, or nervousness occurs. If you have a known medical condition, including high blood pressure, diabetes, any cardiovascular disorder, heart disease, or hyperthyroidism, if you are taking antidepressant medications, or have questions about the advisability of taking this product, consult your physician before using this or any dietary supplement. This product is manufactured and packaged in a facility that may also process milk, soy, wheat, egg, peanuts, tree nuts, fish, and crustacean shellfish.